Take On A High-Energy Circuit Workout In Our Group Fitness Classes
At American Wushu Academy, we're helping you see results like never before. Our Group Fitness Classes are designed to keep your body guessing with 3-minute rounds of station work and high-intensity output.
We're helping men and women across East Mesa stay challenged and motivated week in and week out. And everything we do is scalable to your unique skill level.
Just fill out the short form on your screen to get started today!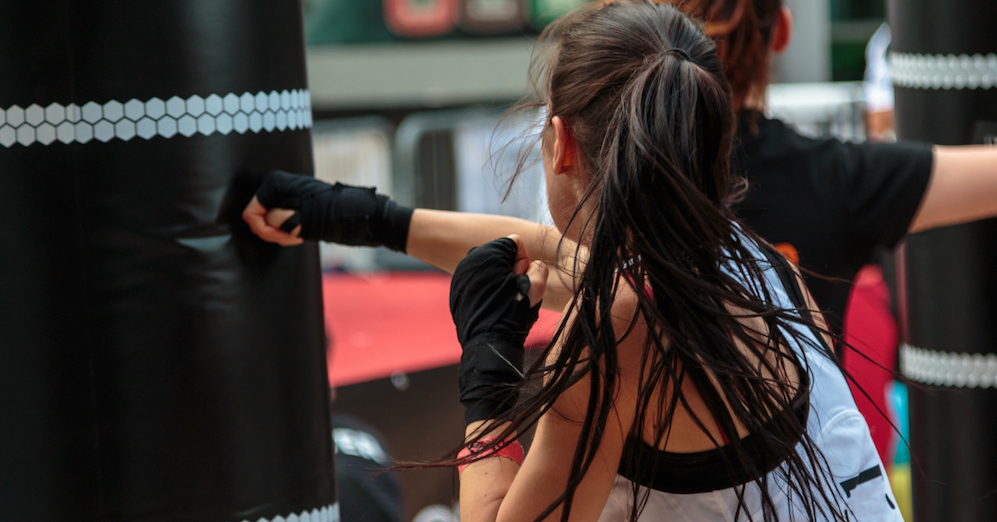 Why Is Our Group Fitness Program Right For You?
We're helping East Mesa find success with a system of constant change and innovation. We incorporate High Intensity Interval Training (HIIT) to make sure you burn as many calories as possible! No two workouts in our Group Fitness program are the same - meaning your body will never get comfortable or plateau.
Join us at American Wushu Academy and combine strength building exercises, mobility work, cardiovascular training, and more to see incredible results in no time.
Our Group Fitness Classes can help you:
Build strength and stamina
Improve your flexibility and athleticism
Lose weight and keep it off
We're Sure This System Can Impact Every Aspect Of Your Life
You know how important it is to stay active. But for so many of us, physical fitness becomes a chore we just can't overcome.
We're changing that mindset.
Our Group Fitness Classes at American Wushu Academy are high-energy fun. We surround you with a great group of supporters and help you celebrate every accomplishment.
We're giving men and women across East Mesa the chance to:
Reduce their daily stress levels
Enjoy boosted energy
Take on better sleep patterns
Face life with incredible self-confidence
Join Us In East Mesa Today For The Best Group Fitness Classes Around!
Don't miss your chance to take on a revolutionary Group Fitness program and enjoy the results that come with it. At the American Wushu Academy, we care about your success and we're ready to prove it.
Just fill out the short form on your screen today to join us in East Mesa and make your goals a reality!